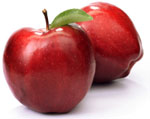 HCG diet recipes can and should be delicious. Lea Woodall tells about her success on the hCG protocol and provides a few of the recipes that helped her get great results.
Here is the note that I received from Lea. It is inspirational and shows a creative spirit. Just reading those recipes makes my mouth water. Way to go Lea!
Hello Dr. Clark,
I am writing you back to update you on my hcg progress. I am on day 11 of the VLCD phase and I have lost 12 lbs so far. I am so pleased that it actually works as well as everyone says it does. I am also amazed that I am genuinely not hungry. Half of the time I will make foods that fill me to a point of being stuffed. Anyway, I wanted to share with you a few of my own tips so far. Last time I emailed you asking about Shirataki noodles. I have been eating them about every 3rd day or so, and they haven't effected my weight loss at all. They are basically made of tofu. They have no fat, no gluten, and only 20 calories. You can find them at basically any grocery store. They are kept in the produce section typically with all of the other tofu products. At health food stores I find them in the egg and dairy section. They are also very cheap, typically $2 or so for a pack, which has 2 servings. The only type of noodles that I find appealing are the spaghetti and angel hair. The other styles tend to be too big and get a little chewy. As long as they have some sort of flavorful sauce on them, they basically taste close enough to a noodle for satisfaction. I also have been using coconut oil for cooking. I found a few sites that talked about its benefits in weight loss and approval for the hcg diet. Obviously I use it in moderation, but it adds a lot of flavor to things. I really liked a lot of your recipes and tricks that you put in your book. I have at least 1 soda a day with flavored mineral water and my vanilla stevia. I also love crushing my melba snacks onto fish. I use chicken broth for almost everything as well. I found an organic one at the store that has very low fat (0.5 g) and no MSG. Its called Imagine. All of the few ingredients it has are organic and simple. I also use Cherub tomatoes. They look like a cherry tomato but they are more pair shaped and come in a small yellow cone container (I find them at Albertsons). They are sooooo sweet I could eat them by themselves. They have truly added so much flavor to my meals. I have also fallen in love with liquid smoke. I have always really liked smoky meats and dishes, and it adds a special kick to things. I am going to give you a few of the recipes that I have made that I have really been enjoying. Another seasoning that I have added is Braggs liquid amino acids, its a soy sauce alternative. Braggs is organic and they also make apple cider vinegar. Its the only brand I use. The vinegar has so much more flavor then any other brand, and it is truly full of nutrients. What I have been doing as well for more convenience is cooking in the morning for the whole day. I make a portion that is double so that I have it for lunch and dinner. This way I only have to cook once since I don't have much time. So the recipes are based upon a double portion.
Cucumber Salad (very much like the cucumbers you get at sushi restaurants)
2 Japanese cucumbers (the long thin ones that have almost no seeds and come individually wrapped)
Braggs apple cider vinegar
Braggs liquid amino acids
sea salt
cracked pepper
stevia
I peel and cut the cucumbers and place them in a bowl or Tupperware container. Then I add about 3/4 cup of apple cider vinegar, 2 tbsp of the liquid amino acids, 1 tsp sea salt, 1 tsp cracked pepper, and stevia to taste. Once I stir it all up I place it in the fridge to soak for a couple of hours and then enjoy. This portion will usually last me for at least 3 or 4 days. Its very refreshing.
Baked White Fish
I have been using either Swai or Cod fillets
chicken broth
sea salt
onion powder
parsley
cracked pepper
liquid smoke
2-3 cloves minced garlic
1/2 lemon juice
melba snacks (roasted garlic is the best)
I place the fish in a baking pan and pour a small amount of chicken broth in the pan. Just enough to come up the edges of the fish but not cover it. Then I sprinkle some salt, pepper, onion powder, garlic and parsley over it. I also use like 1/2 a tsp of liquid smoke on the fish as well. Then I crumble the melba snacks and cover the fish. It makes the fish taste slightly smoky and it comes out very flavorful. Sometimes I place asparagus spears in with the fish and they come out super tasty too.
Meaty Spaghetti
200 grams 96% lean ground beef
Cherub tomatoes
celery
yellow onion
basil
oregano
Italian seasonings
cracked pepper
sea salt
cayenne pepper
onion powder
crushed garlic
stevia
liquid smoke
1 pkg Shirataki spaghetti noodles
I take about 3/4 of a cup of chicken broth and place it in a stove top pan with a 1/4 chopped yellow onion, 2-3 cloves chopped garlic, 2 sticks chopped celery, and about 16-20 chopped Cherub tomatoes. Once the mix has come to a boil I place it all in the blender or food processor and turn it into a sauce. Then I put it back in to the pan and cook it on low heat for almost 20 minutes. This really softens all of the veggies and blends the flavors together. Meanwhile I have added as much of the seasonings as I desire minus the liquid smoke and stevia. Then in a separate pan I sauté the hamburger meat with a little sea salt and almost 1 tsp of liquid smoke. Once the meat and the sauce are done I combine them together. I then add the stevia to taste. I like it to be sweet and spicy, so I make sure that there is enough cayenne as well. This ends up making a thick rich meaty sauce to pour over the noodles. SOOOO GOOD!
Apple Dessert
1 apple
cinnamon
nutmeg
coconut oil
vanilla stevia
apple cider vinegar
sea salt
I cut up the apple into thin slices and saute it in a pan with 1 tsp of coconut oil. Then I add about 1 1/2 tbs of apple cider vinegar, a dash of sea salt, about 10 drops of vanilla stevia, cinnamon and nutmeg to taste, and I cook it up until the apples are really tender and the sauce has reduced to a thick glaze. Its very simple and super tasty.
I have made many more, but so far these have been my favorites. Hopefully you like them if you get the chance to try them, or maybe other people will find some use in them as well. I also haven't had any issues with mixing veggies. I pretty much have tomatoes and asparagus at least for almost every meal. Thank you again for all of your help, and I have loved your book!
Lea
Wow!
Now that is a wonderful set of new dishes to cook up. Notice that Lea used so little of the oily ingredients (coconut oil) or sugary ingredients (Braggs) that it had no negative impact on her progress. Dropping a pound a day is as good as it gets.
These recipes are also highly recommended for AFTER the hCG protocol. Healthful, easy, delicious. What more do you need?
Thanks again, Lea!
Updating hCG diet recipes,
Dr. D.