The best HCG clinics offer advice on supplements that help with the HCG weight loss protocol. One of these is chromium picolinate for weight loss. Research on this supplement, however, is controversial. You can nevertheless benefit from it if you know what to expect.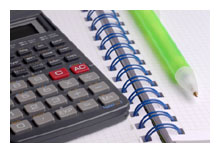 Recently I decided to dig into studies on chromium picolinate for weight loss, since this is a widely recommended supplement for people who are going through the HCG protocol. What I found was not surprising. Results from different studies were contradictory. Some of the science was weak. And the main benefit is more important than most people think. Even commentary about chromium picolinate side effects was uneven. Ah, those scientists!
Rather than repeat here everything that I found, I will just refer you to the blog post that I wrote on my new Body Fat Loss Blog. This blog is for those of you who do not plan to be on HCG for life … meaning everyone who wants to stay at their target weight!
The link to the post of interest is: Weak Science Behind Studies Of Chromium Picolinate For Weight Loss.
Take a look at it and see for yourself. Read and enjoy!
All the best on chromium picolinate for weight loss,
Dr. D